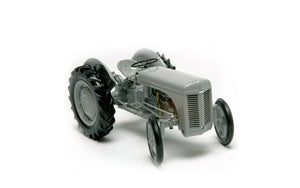 Universal Hobbies Ferguson TEA 20, Scale 1:16 - X993040269000
SKU:X993040269000
Ferguson TEA 20, Scale 1:16
The Ferguson TEA 20, Scale 1:16 detailed model is the most popular Ferguson tractor in 1:16scale. Between 1946 and 1956, over half a million TEA20s were produced. They affectionately became known as the Little Grey Fergies.
This collector-quality replica is a superb tribute to that tractor
Product no.: X993040269000
We have more Massey Ferguson models available from this link
We have Universal Hobbies Massey Ferguson, Siku Massey Ferguson & Bruder Massey Ferguson models in stock
Please click this link for information on delivery. You can visit our main website Martins Garage for Massey Ferguson Tractors and Machinery.
---
We Also Recommend